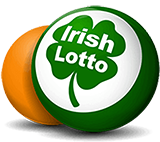 NEXT DRAW
£ 16.2 Million
PICK NUMBERS
Irish Lottery Number Generator
Ready to bet on the Irish Lottery but don't know which numbers to play? Our Irish Lotto Number Generator has you covered! Either click the "Dice" icon to generate 6 completely random Irish Lottery numbers.
Or pick one of our fun themes and use the lucky numbers associated with your favourite football teams, zodiac signs, TV series and Films or Recurring Dreams!
Note that you cannot generate separate numbers for Lotto Plus 1 or 2 and the numbers will be the same as the ones you picked for the main Lotto draw.
Themed Number Generators
Pick a theme